THE VYSSYMSAE ASCENDANCY BARRACKS

Reaver (Infantry, Standard)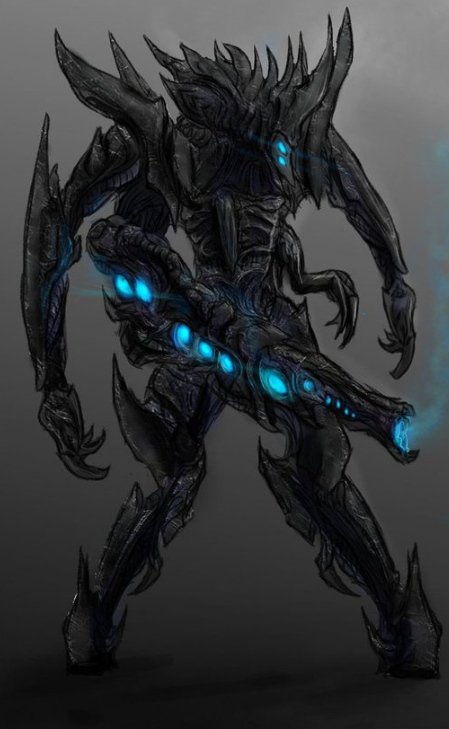 Reavers are agile, genetically manipulated Vyssymsae that are virtually inseparable from their armor. It has become an extension of their bodies, rather than a tool. They can equip numerous weapons, including light rifles, accelerator cannons, or rending claws. Reavers stand at exactly 7 feet in height.
Devastator (Infantry, Heavy)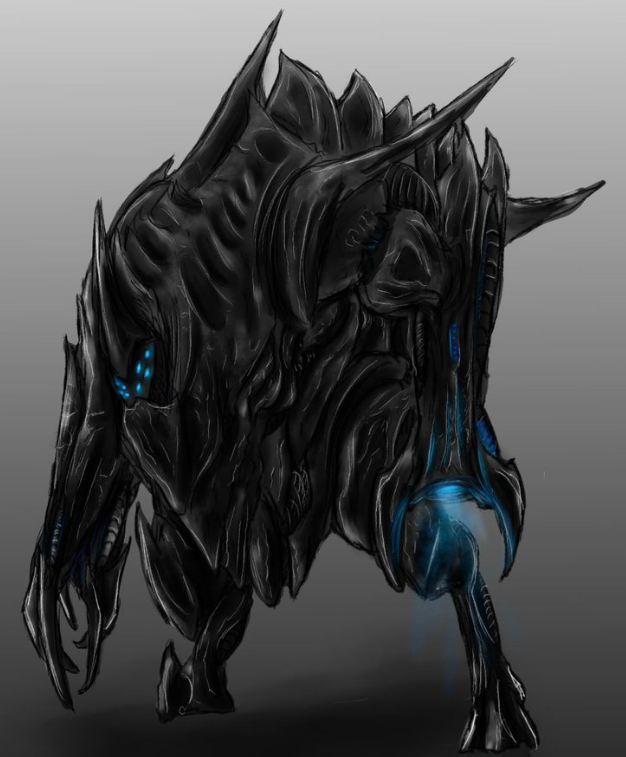 Devastators have heavy weaponry and armor grafted to their bodies, in addition to extensive genetic manipulation. They are large, bulky Vyssymsae with little thought processes. They wield extremely heavy autocannons and focused beam cannons. Devastators usually reach around 9 feet in height.
Guardian (Team Leader)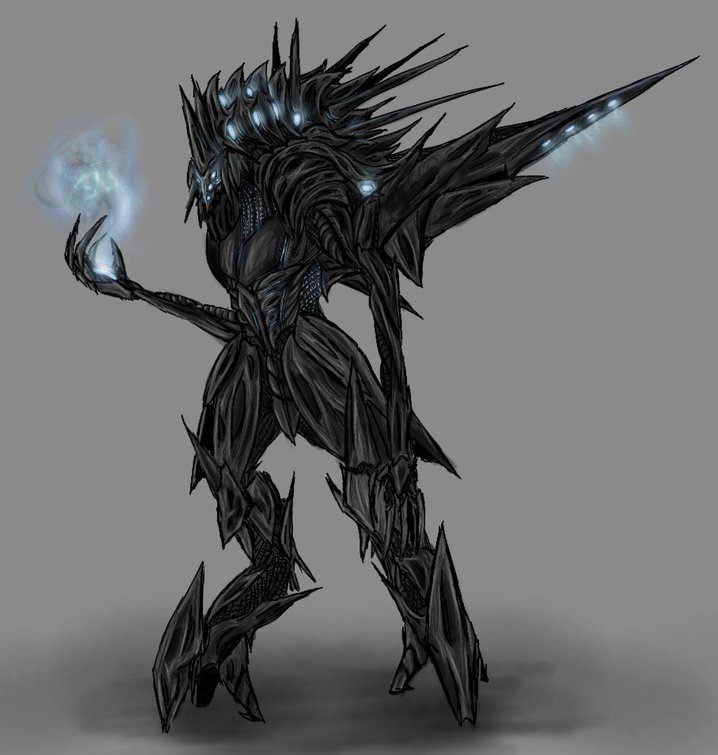 Guardians rely on palm-based light blasters and melee weaponry to quickly close in on the enemy, and slaughter them with unmatched cruelty. They are often found as team lead units for the Ascendancy. Guardians stand at exactly 7 feet in height.
Sarlon (Combat Medic)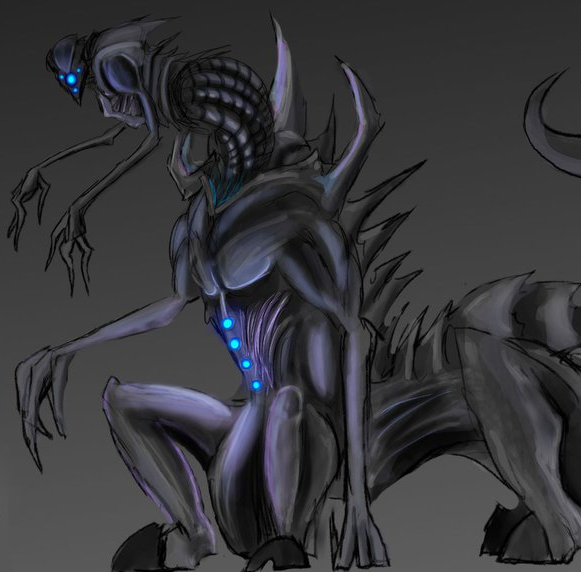 Sarlons are encoded from birth with the entire medical encyclopedia of the Vyssymsae species. They can expertly bind wounds, stop bleeding, or perform field surgery as needed to mitigate casualties in smaller conflicts. In large conflicts, they will be found at FOBs in high concentrations managing the triage chamber. Sarlons sit at roughly 6 feet in height when fully stretched out.
Symbiont Platform (Infantry, Power Armor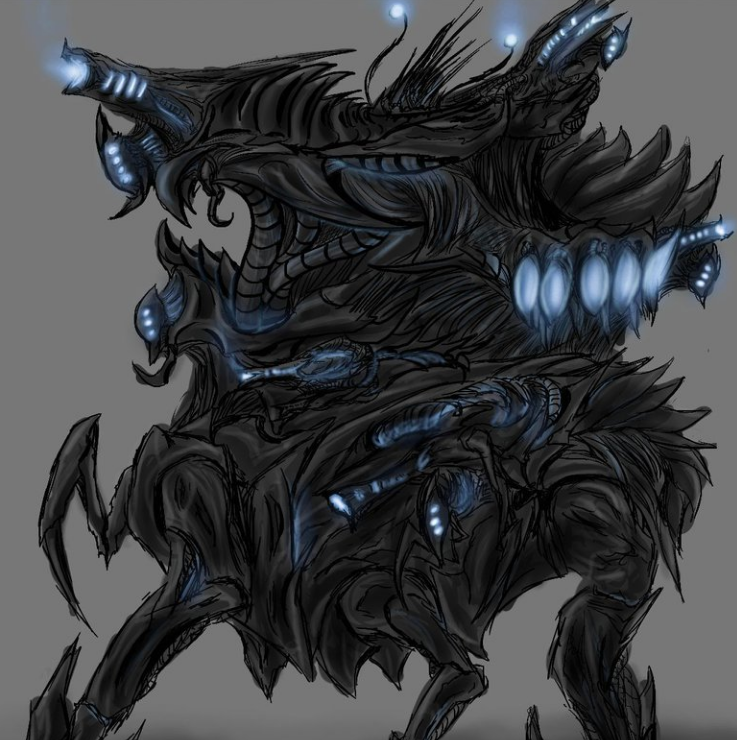 One of the Vyssymsae's crowning achievements, the Symbiont Platform is an amalgamation of Vyssymsae and machinery, combined with heavy genetic modification. The base lifeforms are virtually unrecognizable, covered in a vast network of armor, cables, wires, and weaponry. These 14 foot tall units are purpose-built for their scenarios, and take time to be constructed.
STATS
Ideals:
Expansionist (+0.5 FP)
Doctrine: Uses powerful, light based weapons to target important units within the enemy army to ensure the greatest damage is dealt the quickest. Strikes for efficiency and morale damage.
FIRETEAM [8.5 FP, 11 HP, 7.15 S, TBD EV]
Reaver (Infantry, Standard)
Reaver (Infantry, Standard)
Devastator (Infantry, Heavy)
Guardian (Team Leader)
Fireteam A
Fireteam B
Fireteam C
Fireteam DSQUAD [14.5 FP, 30 HP, 39 S, TBD EV]
Reaver (Infantry, Standard)
Reaver (Infantry, Standard)
Reaver (Infantry, Standard)
Devastator (Infantry, Heavy)
Devastator (Infantry, Heavy)
Symbiont Platform (Infantry, Power Armor)
Guardian (Team Leader)
Sarlon (Combat Medic)
Squad A
Squad B
Squad C
Squad DPLATOON [58 FP, 120 HP, 156 S, TBD EV]
Platoon A
Platoon B
Platoon C
Platoon D
COMPANY [290 FP, 600 HP, 780 S, TBD EV]
Company A
Company B
Company C
Company D
BATTALION [1450 FP, 3000 HP, 3900 S, TBD EV]
Battalion A
Battalion B
Battalion C
Battalion D
BRIGADE [4350 FP, 9000 HP, 11700 S, TBD EV]
Brigade A
Brigade B
Brigade C
Brigade D
DIVISION [17400 FP, 53400 HP, 46800 S, TBD EV]
Division A
Division B
Division C
Division D
Last edited by Lapis on Mon Mar 13, 2017 11:30 pm; edited 1 time in total



Posts

: 173


Join date

: 2016-03-13


Location

: Texas






Posts

: 173


Join date

: 2016-03-13


Location

: Texas



---
Permissions in this forum:
You
cannot
reply to topics in this forum