Select Personnel File.
>...
>...
>...
> Popisia Victomus
:: Popisia Victomus Selected.
Loading Personnel File.
Loading...
Loading...
Unit Identification Information.
Unit Identification Image: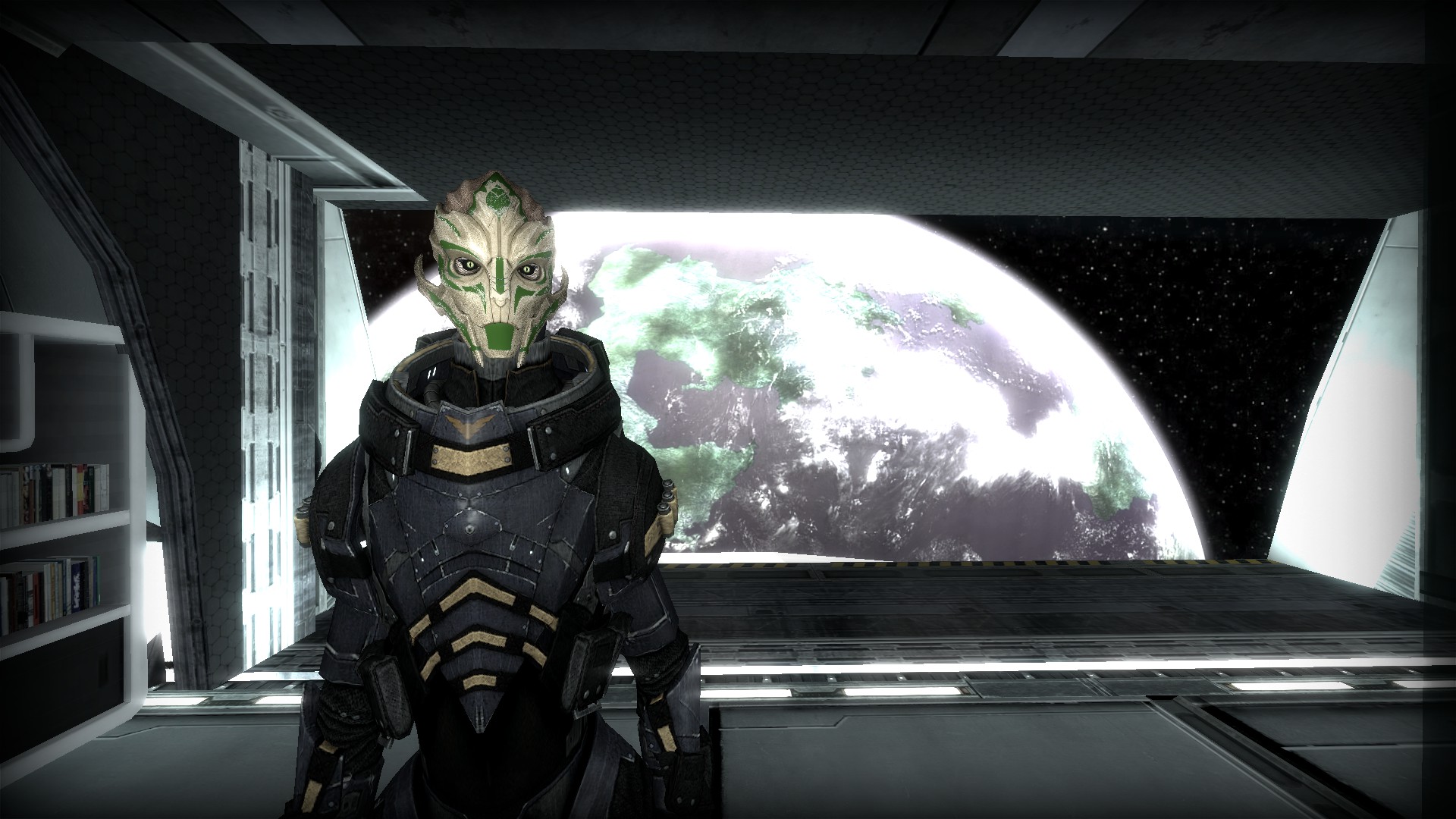 Unit Name:
Popisia Victomus
Unit Gender:
Female
Unit Species:
Turian
Unit Ranking:
Gunnery Chief
Physical Appearance:
6'6|Female|Green eyes|Green facial markings|Calm, commanding voice|Turian Military armor|Predator on hip.
Unit Vocals:
___________________________
Marine General Information.
Unit training:
Basic Training in the Turian Military, Extensive Cabal Training, experience gained through battle
Unit Assignment:
SSV Constantinople
Operational Status:
Active
Unit Casualty Status:
Alive
Previous Post:
Palaven followed by an early retirement due to medical ailment
Unit MOS:
Biotic Specialist
___________________________
Unit Faction Relationships.
Faction Allegiance:
2nd MSRC
Listed Liked Factions:
Turian Hierarchy
Listed Disliked Factions:
Asari
Listed Neutral Factions:
Krogan, Drell, Salarian
Hostile Factions:
The 2nd MSRC's enemies
Unit Personnel Relationships.
Affectionate:
Navelon Agonis: The only thing I hate about Navelon is that he made me a hypocrite. I came to this unit swearing off relationships. He will not be getting anything more than affection however. Luckily he is more keen on moving forward than I do.
Seclio Dartumus: Seclio is our Turian Corpsman and a fine one at that. We gained him just before we lost Victoria and I consider him a much greater asset than her. Also from what I have seen, he can handle his alcohol better than Navelon. I forsee a wonderful friendship with Dartumus.
*
Update
* Seclio and I charged into the Nagalorian's home, he did not pass his initiation trial as I did but I consider him my equal. I may have an X on both my arms but we both have an X on our left arms. He is damn fine company to have.
Raik Arglack: Arglack is a great warrior and a great friend. I find it funny that we did not talk until I was blown up. During my recovery in the medbay, Arglack came and visited me everyday. We would talk for hours on end. When he was wounded and in the medbay, I made sure to repay the favor. Arglack, I will not soon forget the kindness you have shown me.
Liked:
Martin Banner: Banner and I see eye to eye on many things. Our ability to coordinate together and execute is for the record books.
Charles Abner: I thought of Abner as the kind of man I would never get along with. We became friends over the fact that we are soldiers.
Jex Navalin: Jex has two sides to him. One is a nice, caring person. The other is a ruthless soldier. I do not know which one I like better. I learned that Jex had died on the bridge while I was back at base. I know that if I had been there, I could have saved him. I am sorry, Jex.
Helix: I had my doubts at first about the possibility of a machine learning what it is to be alive but Helix's actions and words have dashed all my doubts. I hope that I have been of assistance to Helix becoming alive.
Rena'Koris vas Constantinople: Rena was the first marine I checked on after her family had been threaten and she was very calm and collected. I have chatted with her time to time and I very much appreciate her imput on life.
Neutral
Victoria Morello: I don't know what to think of Victoria, she seems to focus more on being a woman than a soldier. Of course I would do the same if I had one of the most powerful men in the galaxy protecting me.
*Update*
Victoria has returned to us and I cannot say she was a welcome site among the crew and I. From what I have heard from Miller and Jiro, she has settled back into her old ways. She is also trying to kiss my ass by making dextro cookies. I will not risk the lives of my fellow marines for the sake of eating cookies. I will not attack her the way I had before, I will simply let her fail on her own.
Rachel Elizabeth: I started out impressed by her and her actions but she has proven to make these awful mistakes that do not affect the mission but affect the soldiers. I pray that I never know the feeling that the marines under her feel about a woman and her child being slaughtered on their watch. She has also proven to be quite a weird individual.
Disliked:
Respected:
Adande Greene: I have heard stories of Adande before the Reaper War and they were all confirmed when he arrived on Palaven to extract Genos Primus. He cut his way through wave after wave of Reaper infantry. When I was exposed to Element Zero, I thought my life was over. I decided to live the rest of my life in exile but I overcame. I became a powerful biotic and I wanted to share that ability with the Commander. I hounded him down with email after email and he granted me the honor of serving with him.
*Update*
The Commander gave me the chance to redeem myself and I did. You can fix recent mistakes but you cannot fix those that are life-long.
Hated:
_______________________________
Unit History.
Last edited by Peppuh on Sun Feb 12, 2017 10:42 pm; edited 11 times in total
Have a tiny relationship update
Look at that, it's the good ole beer and chicken wings infused update at 1:14 in the morning!
I don't update this thing as much as I should
I got bored and updated the Commander and Victoria. I also removed Gwen because we ain't going to see much of her
now that I am home, I have added Navelon and moved Elizabeth
added dartumus because why not
Added Arglack (my greatest ally) and updated Navelon
Updated and moved Navelon and Seclio

---
Permissions in this forum:
You
cannot
reply to topics in this forum