Loading Personnel File.
Loading...
Loading...
Success
Unit Identification Information.
Unit Identification Image: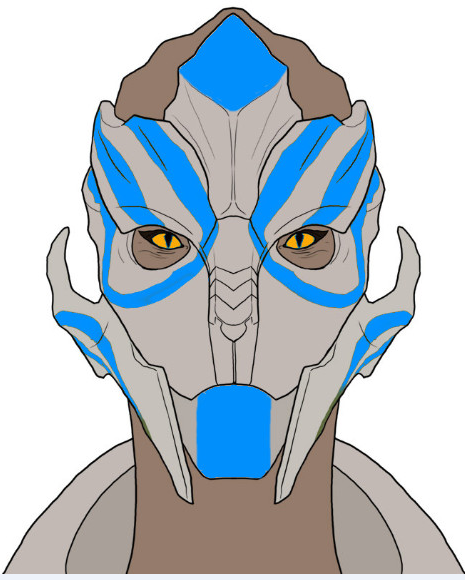 Unit Name: Callistius Zervaria
Unit Gender: Female
Unit Species: Turian
Unit Ranking: Corpsman
___________________________
Marine General Information.
Unit training:  Turian military, Citadel Security, Huerta hospital.
Unit Assignment: SSV Constantinople
Operational Status: Inactive
Unit Casualty Status: Killed in Action
Previous Post: Turian Hastatim Death Squad
Unit MOS: 68W-H06
___________________________
Last Wishes.txt loading.
...
...
Success
Right so, I'm not exactly very good at this, then again I don't think anyone is really good at having to make up a document in case they die.. But with my luck I doubt it'll happen anytime soon so I'm making this just in case. I just want to say that I never really tried to make enemies with anyone on the Constantinople. I just wanted to focus on my job and make sure everyone got to live long enough to see the end of the war. I've suspected some people hated me just because of how I was anti-social or didn't have a lot of cheer in me. But when you're stuck billions of miles away from you home planet while it's being burned to the ground while your family is still on it..It just gets very stressful.  Thankfully I was able to see it one last time before my supposive death. So to anyone reading this, I'm sorry I wasn't a better teammate.

And...If you're reading this before I ever get to Palavan...Don't send me back in a coffin. They don't deserve someone who didn't come to help their homeworld when they needed them the most... I'm just a traitor to them.
_______________
Last edited by Kravis on Wed Jun 08, 2016 11:40 am; edited 3 times in total
Admin




Posts

: 625


Join date

: 2015-12-06


Location

: Chicago



Removed POI. Can't keep up with it.

---
Permissions in this forum:
You
cannot
reply to topics in this forum